The entire Chhattisgarh state falls under Rice-agro-climatic zone. 80% population of the state is rural and the main livelihood of the villagers is agriculture and agriculture based small industries.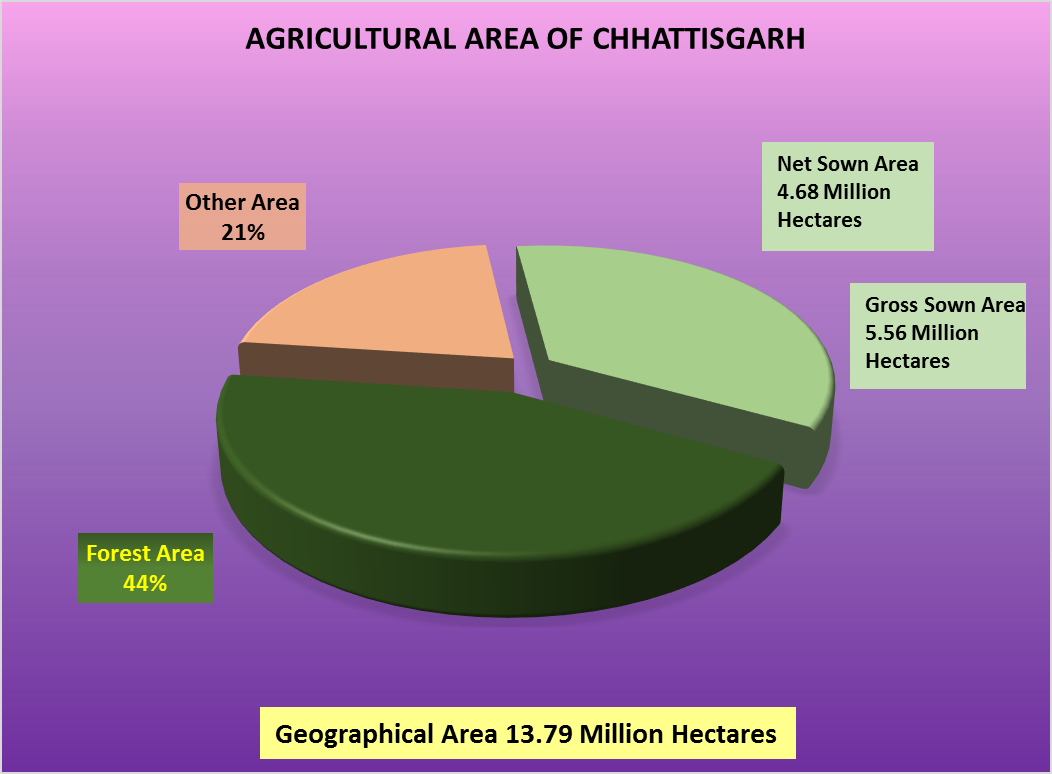 The economy of the state is mainly based on agriculture and forestry. The agriculture sector contributes around 38% to the State's Net Domestic Product. Of the total workforce of 8.3 million, 5.9 million (71%) are engaged in agriculture.
Large variation in the yearly rainfall directly affects the main crop i.e. Paddy. Obviously, irrigation is the prime need of the state for its overall development and therefore the state government has given top priority to development of irrigation potential.
Net sown area of the Chhattisgarh state is 4.683 Million hectares and the gross sown area is 5.561 Million hectares.
It is estimated that about 75% of the gross sown area of the state can be irrigated with proper use and management of available water resources. Irrigation potential was 1.328 Million hectares at the time of formation of the state (i.e. on 1st November 2000) which was 23% of the gross sown area. The irrigation potential has now been raised to 1.844 Million hectares at the end of Mar 2012 which is 33.15% of gross sown area.
Apart from the state budget, irrigation projects are also being financially assisted by Central Government (AIBP), ADB, and NABARD etc.